July 1 – Fun at Home
July 14 – People's Choice
Daddy had to work late so I took the boys to People's Choice by myself. We rode the train, pet the animals in the petting zoo, and got funnel cake before we left.
July 2 – Maks & Val, Our Way Show
Back in February, I purchased tickets for this show. Two of my favorite professional ballroom dancers, Maks & Val, were going on tour and I just had to be there! I invited Jamie and we invited Lauren who is as big a fan as we are. Mimi wanted to come so we invited Aunt Megan and her mom, too for a total of 6 of us. I picked up Lauren around 2:15 (after my 16 minute wait in the drive through line at Starbucks, never again!) on Saturday and we headed to Easton. Jamie met us there because she was on her way home from a vacation in Cape May.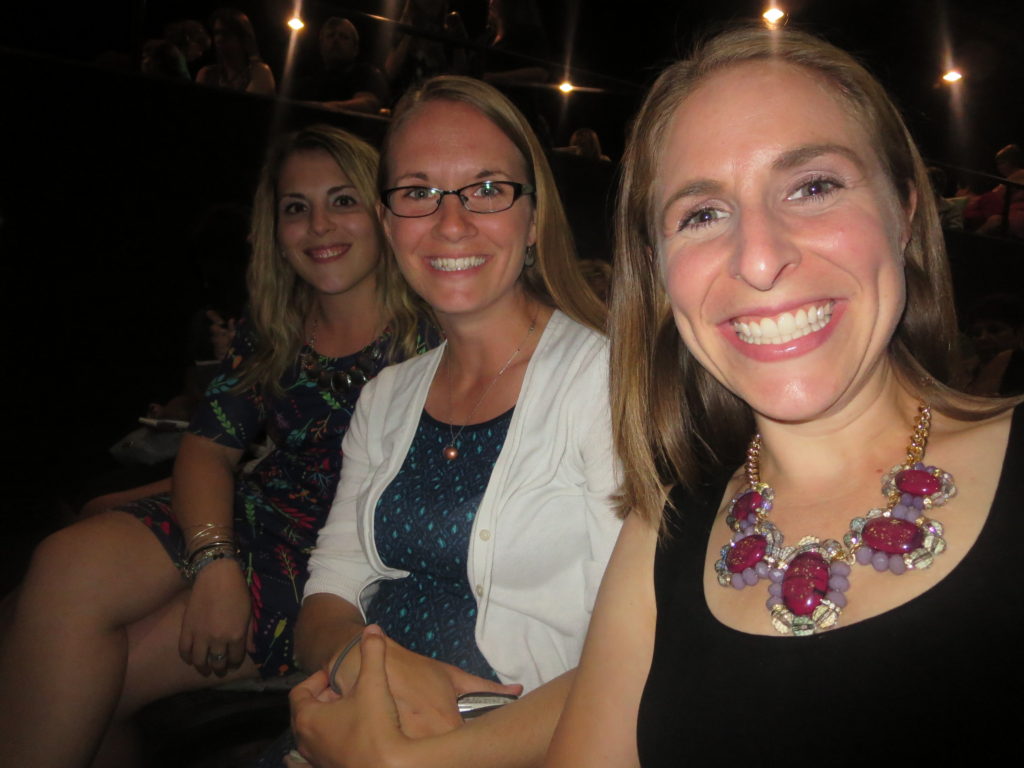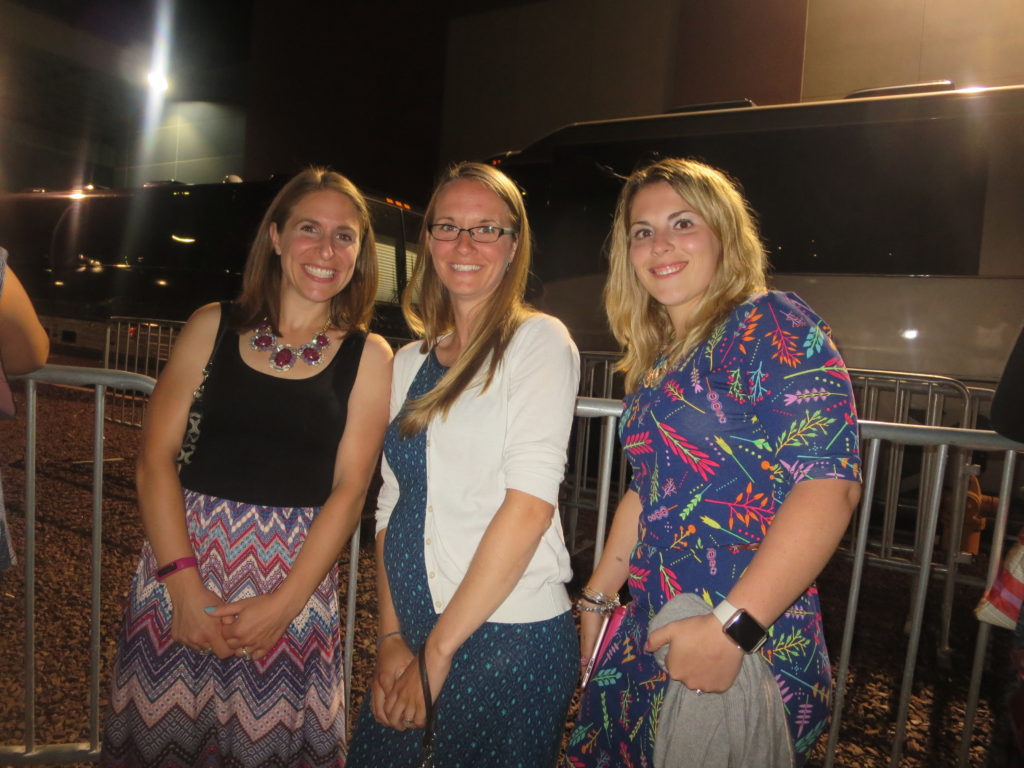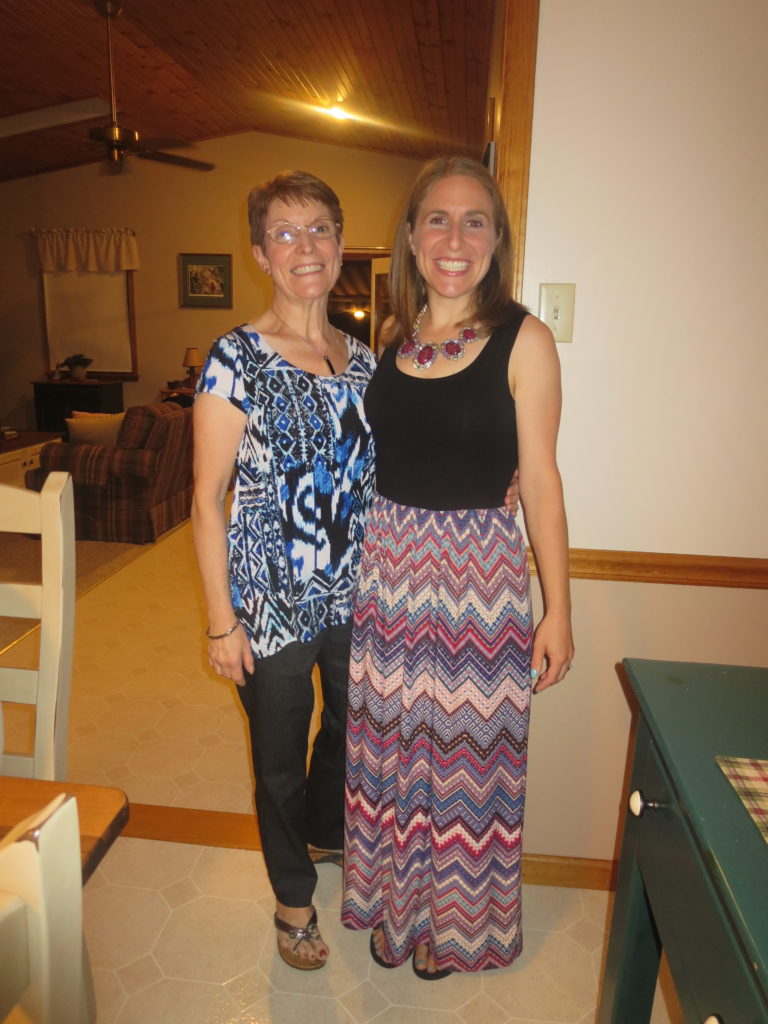 July 9 – Spencer's First Buzz Cut
I finally convinced Nolan to let me use the clippers on his hair. I have been asking him for several weeks because he has so much hair and it's just too hot for that these days. After telling him that he'll look like his buddy Eli, he finally agreed to it.
As I was buzzing Nolan's hair, Spencer pointed to the clippers, made a grunting noise, and sat down on the deck while pointing to his hair. I didn't want to do it just yet (I was planning on doing it right before the beach) because I love his baby hair and giving him a buzz cut means he's no longer my baby (I know, it sounds crazy to you, but to me it makes complete sense). Nevin didn't want to miss this opportunity, so he went for it.
With tears running down my face, I managed to get some pictures of the first buzz cut, but no "before" picture. His hair was beginning to get light, but it is very light now that the top layer is off. Also, we all can see just how flat the back of his head really is now and it's worse than I thought. I'm hoping it rounds out soon or this may be the first and last buzz cut for Spencer. I'll sure miss that beautiful head of dark, stringy baby hair, but I think he looks cuter and more grown up with a buzz cut.
July 19 – 22 – Trip to Easton
I took the boys to Easton for a mini vacation. When we arrived on Tuesday, Nolan and Spencer followed Pop with their lawn mowers as he mowed Nancy Kohn's yard. Then we went back to Mimi's and Pop's and played in the water table, ate dinner, and went to bed.
July 20 – Klein Farm & Plainfield Township Farmers Fair
We met Auntie Cait, Aiden, Cathleen, and Abbey, Elise and Colette, and Aunt Megan and Mia at the farm. We walked around and visited with the animals, played on the playground, and finished with ice cream.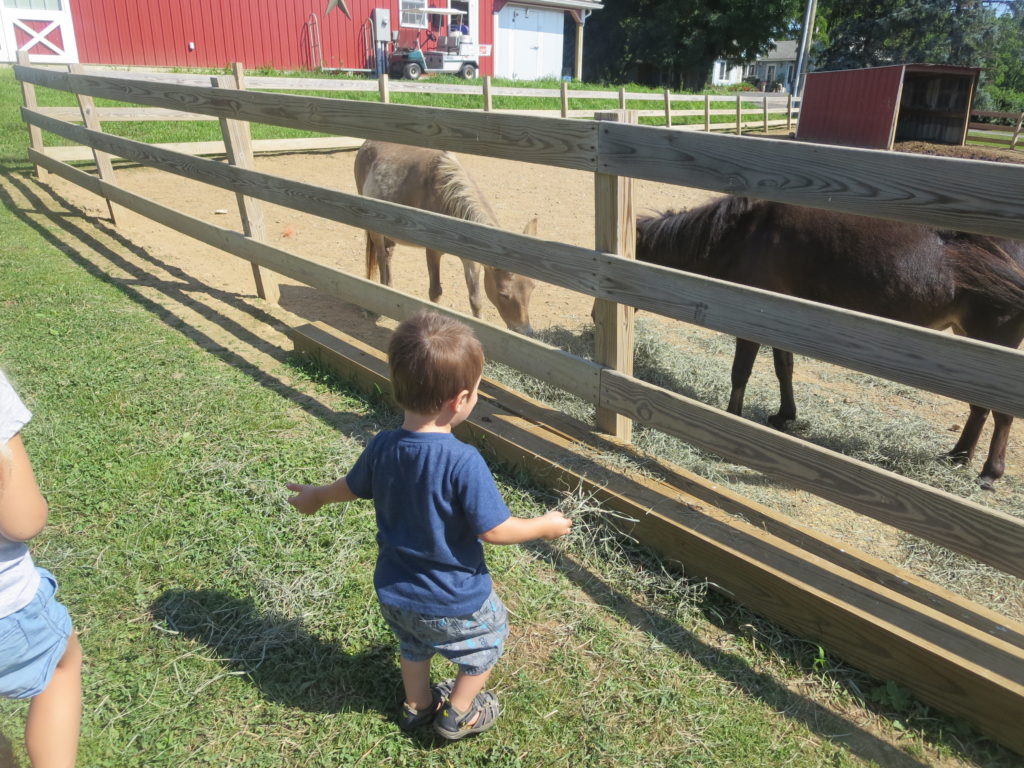 We spent lots of time in the heifer barn feeding the hungry mamma cows:
Playing with the vacuum and loving his new shades: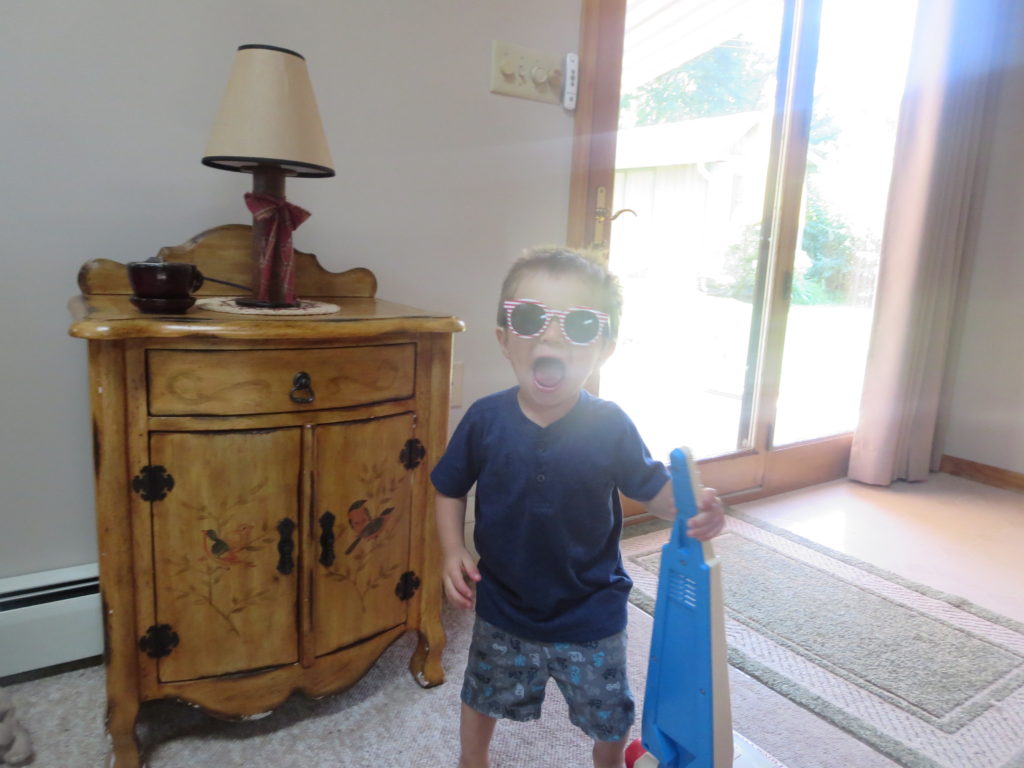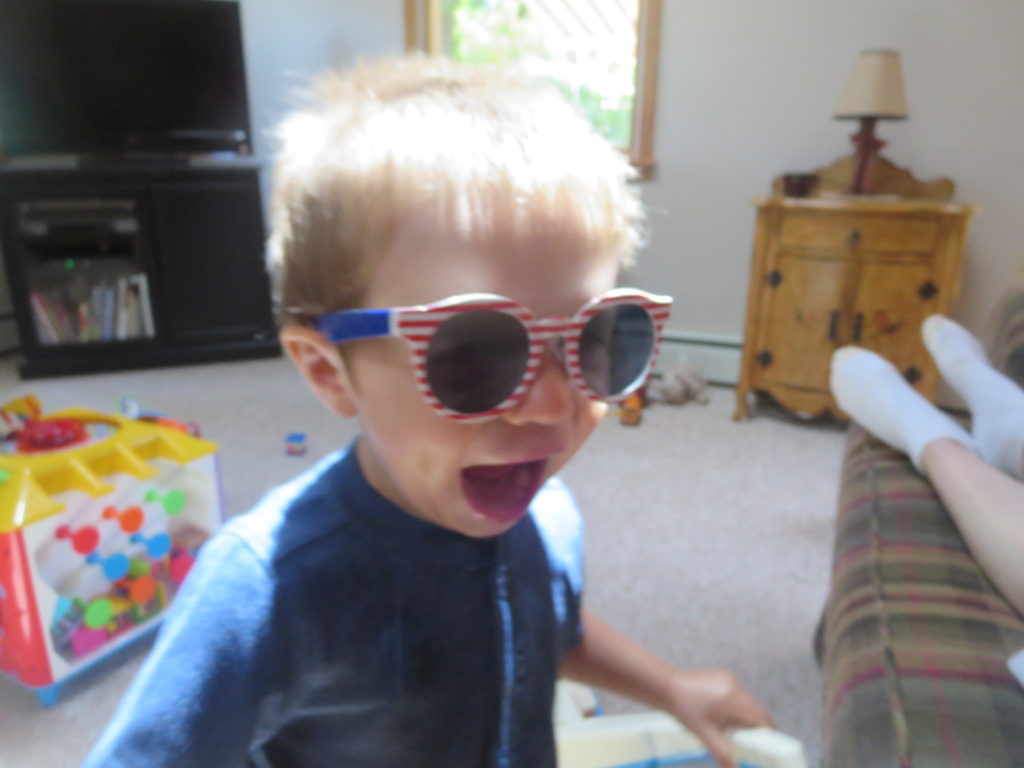 Plainfield Township Farmer's Fair
Nolan wanted to know if he was bigger than the tire of this John Deere: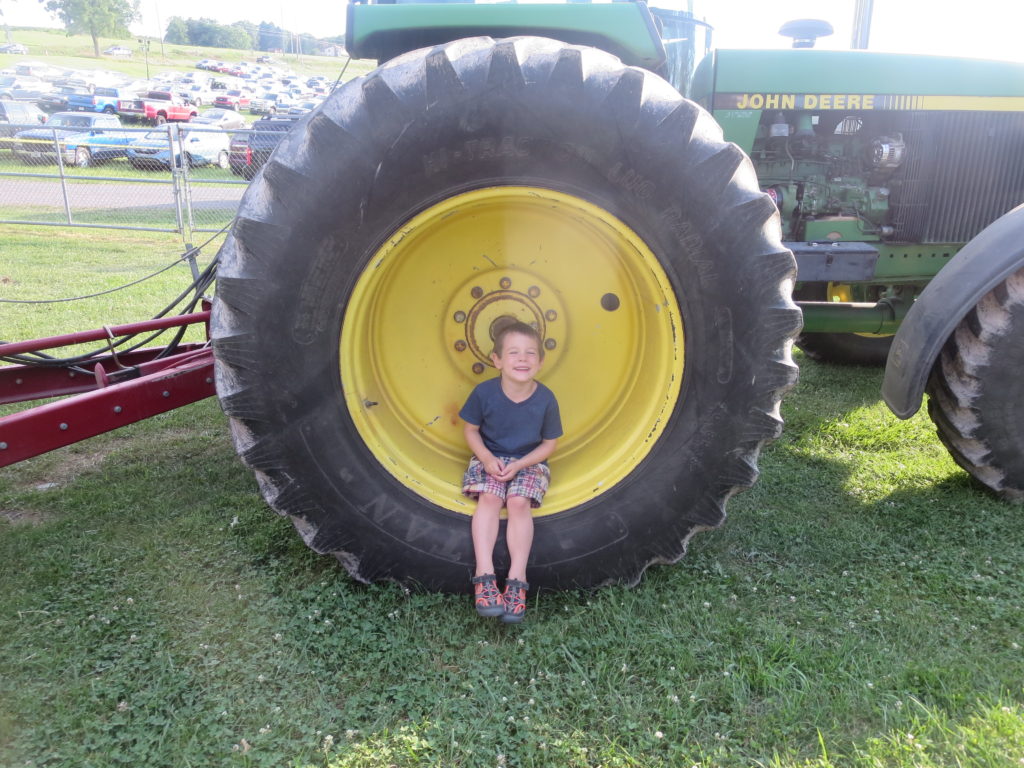 While we were visiting with the pigs, the owners came to feed them. They made the loudest, craziest squeals and grunts I've ever heard and they didn't stop until they all got their food and were eating.
Spencer loved seeing his favorite, the hop hops:
July 23 – Swingin'
July 24 – 25 – Pittsburgh Trip
Nevin announced that he had off on Monday, July 25 because of Pioneer Day (the celebration of when Bringham Young brought the first group of Mormons to Utah) and I suggested an overnight trip. We have been wanting to go to Pittsburgh for a while now and this was the perfect (although hot) weekend to do it.
Driving into the city:
We arrived at the Children's Museum of Pittsburgh around 2:00. There were a decent number of people there, but it was not crowded by any means which was really nice because the boys didn't have to wait in line to do any of the activities. Nevin kept an eye on Nolan while I kept an eye on Spencer. Both boys had fun touching/exploring/playing with all the exhibits in the different rooms.
This was the first thing Nolan did, a human maze that leads to the second floor:
Checking out the large kaleidoscope: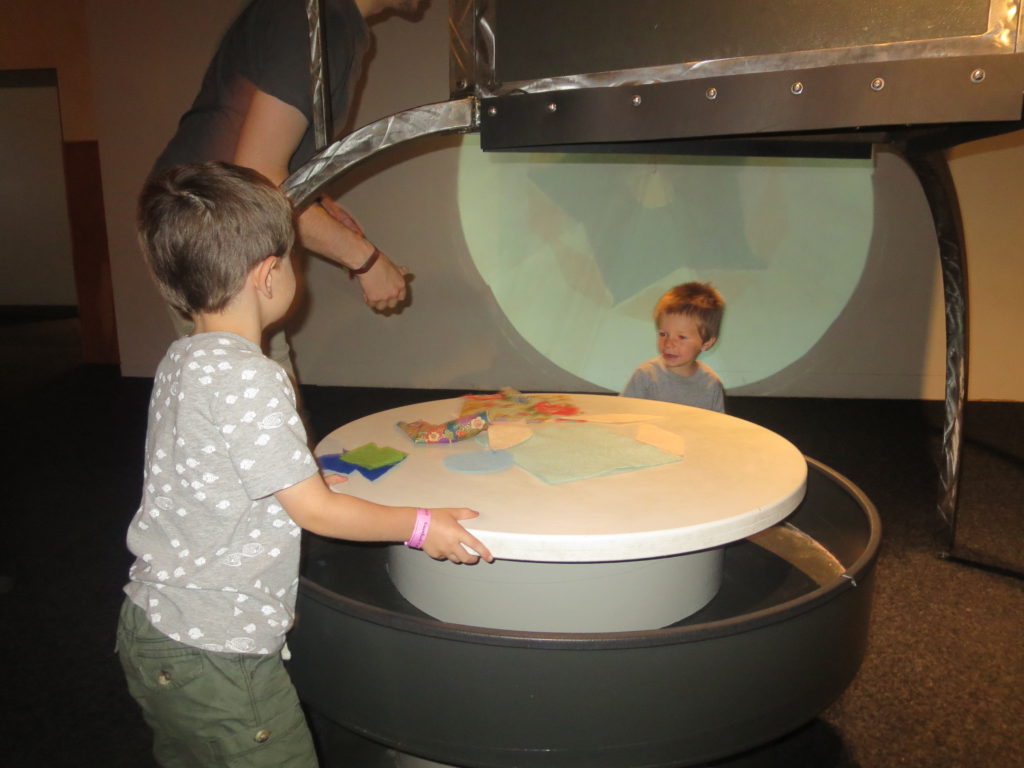 There was an ant-gravity room that lead to a silver tube slide that both Nolan and Spencer went down lots of times. They also enjoyed the Color Bouncer in that room, too. Walking through the anti-gravity room felt like you drank too much and couldn't stand up straight (not that I know what that feels like, haha).
The boys spent a good amount of time playing with this Color Bouncer in "The Attic":
For my Easton friends and family: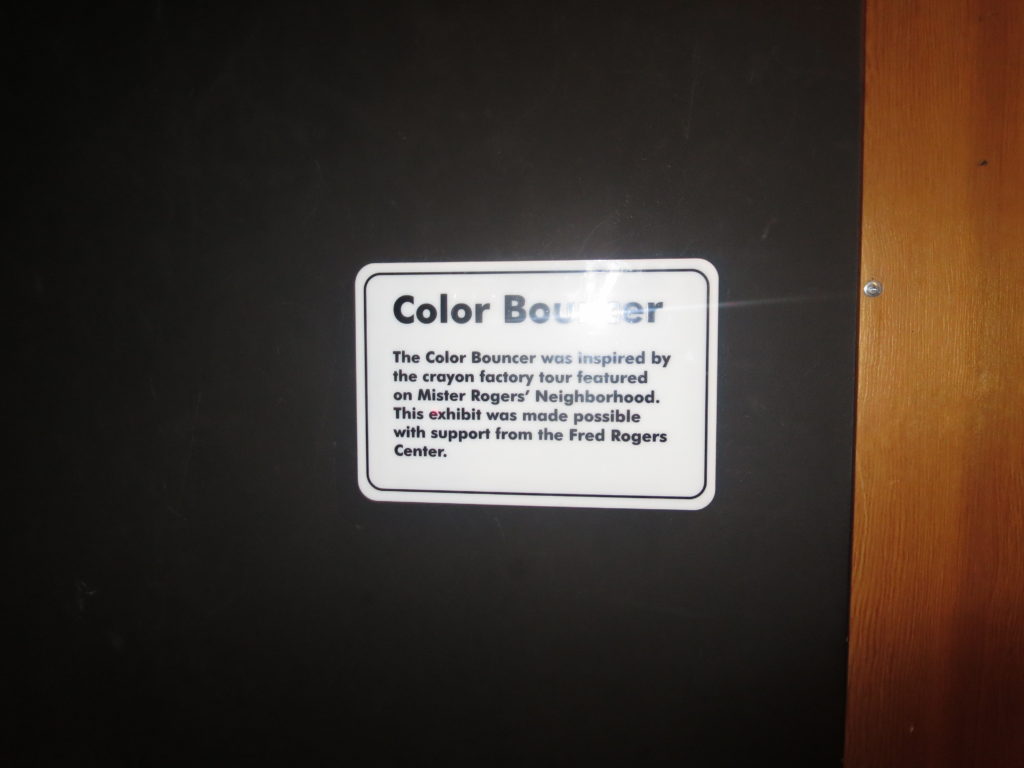 Going down the slide after the anti-gravity room in "The Attic" again:
Sand to spin around and watch it fall:
After we left the Daniel Tiger's Neighborhood room, Spencer wanted a snack so Nevin took Nolan to "The Garage" while I took Spencer to get a snack in the cafeteria.
Sending the parachute up to the top of the dome in "The Garage":
Going down another slide in "The Garage"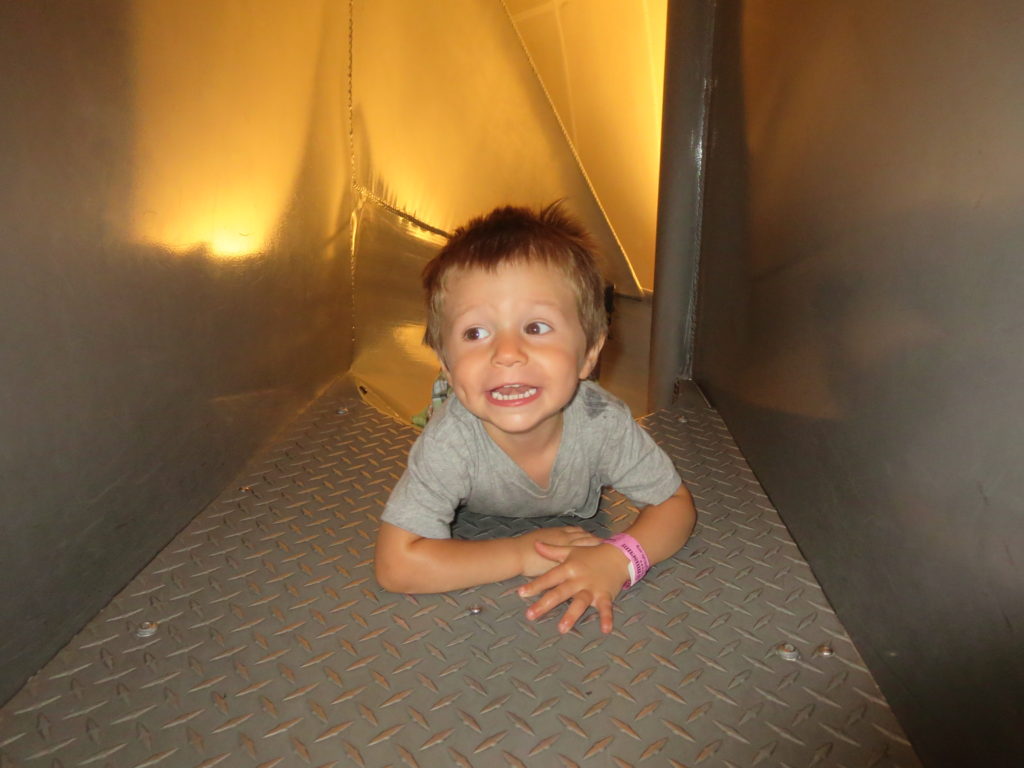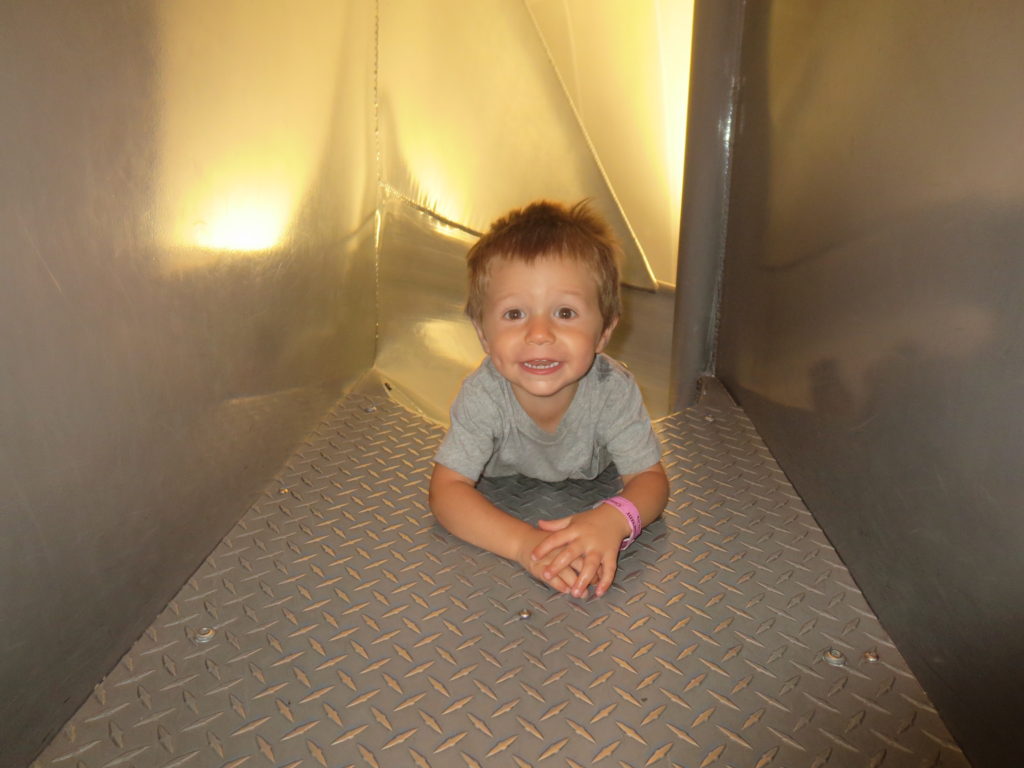 Making music with beans hitting nails:
Brushing off sand in "The Nursery":
We went to the water floor last, around 4:00, which was great because it wasn't crowded at all.
Running under the dripping water in "Waterplay" room:
Playing with ice, but both boys kept eating it: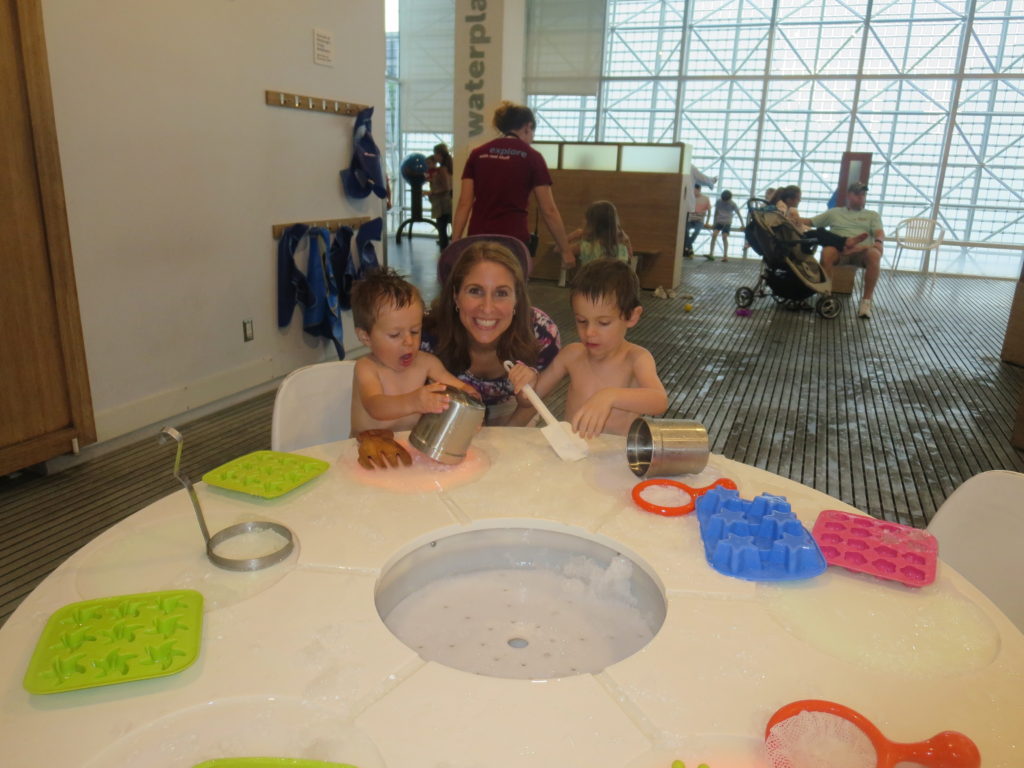 Blow drying my hair:
After we got the boys out of their bathing suits, we went back downstairs (and noticed that it was pouring) and did our favorite activities one more time before the museum closed at 5:00.
Racing Matchbox cars down tracks: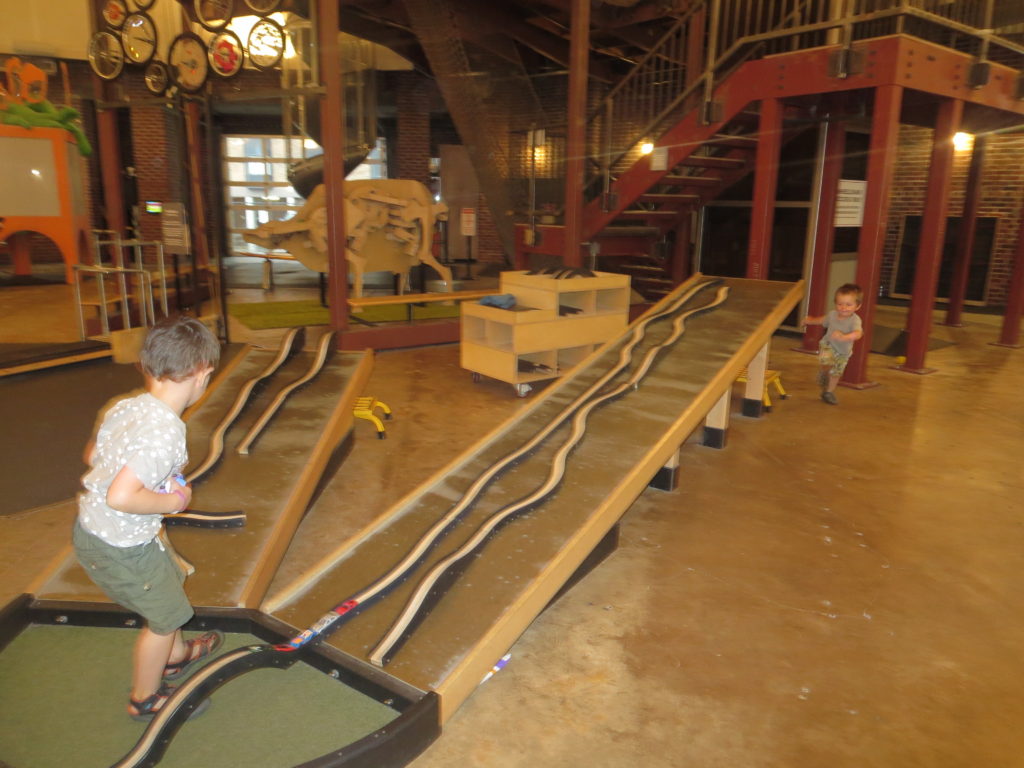 Ball bouncer:
When you put your hands on the moon and a star, it makes a sound:
When they closed, we drove a whopping 4 minutes to the hotel, The Residence Inn North Shore. Nolan was thrilled to be staying in a hotel for the first time ever. We were in room 823 (10 total floors), so Nolan had a nice elevator ride like he was hoping for.
The view from our living room window. The boys are watching a train go by:
Spencer found the pots and pans:
Eating snack at the table: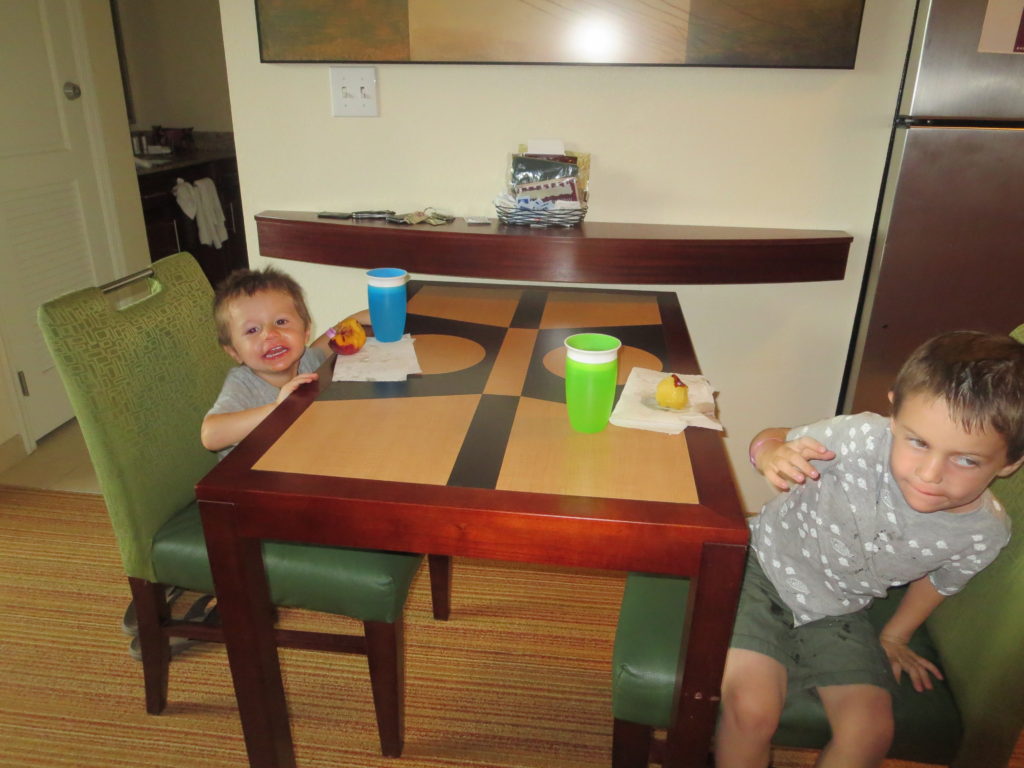 Here is PNC Park (home of the Pittsburgh Pirates) out our bedroom window: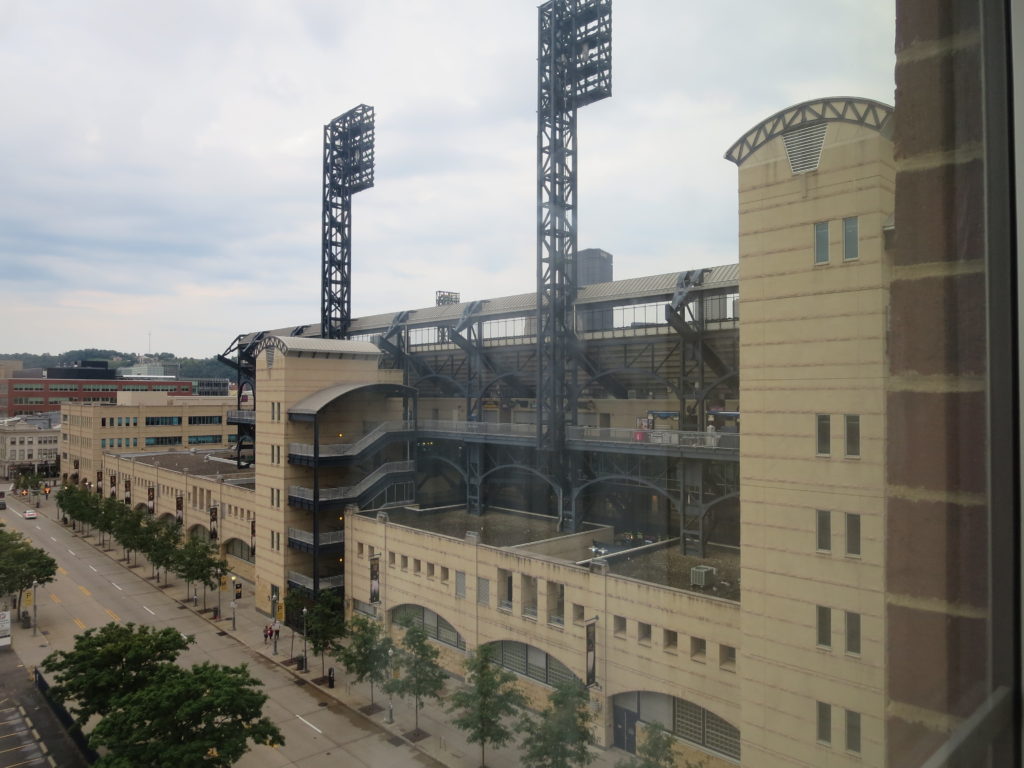 After having snack, we went to the hotel pool for an hour before dinner. Nolan floated around while Spencer jumped in. Spencer even jumped in without anyone there to catch him and went completely underwater for the first time! When we got back to the room, we ordered delivery from Diamond Market Bar & Grill and put Spencer to bed in the Pack N Play in our bedroom.
I ordered feta pierogis and beef sliders with french fries. The pierogis had an olive tapenade and sour cream mixture to dip in and were on top of cabbage slaw. They were amazing. Nolan and I shared the burgers and fries.
We made up the pull-out couch for Nolan to sleep on and he was thrilled that he got to sleep  in the kitchen haha. He fell asleep while we watched TV. Spencer was up from 3-5 and he woke Nolan up a few times, so the night of sleep was not that great.
July 25 – Pittsburgh Zoo & PPG Aquarium
After eating breakfast and checking out of the hotel, we arrived at the zoo around 10:00 and it was already hot.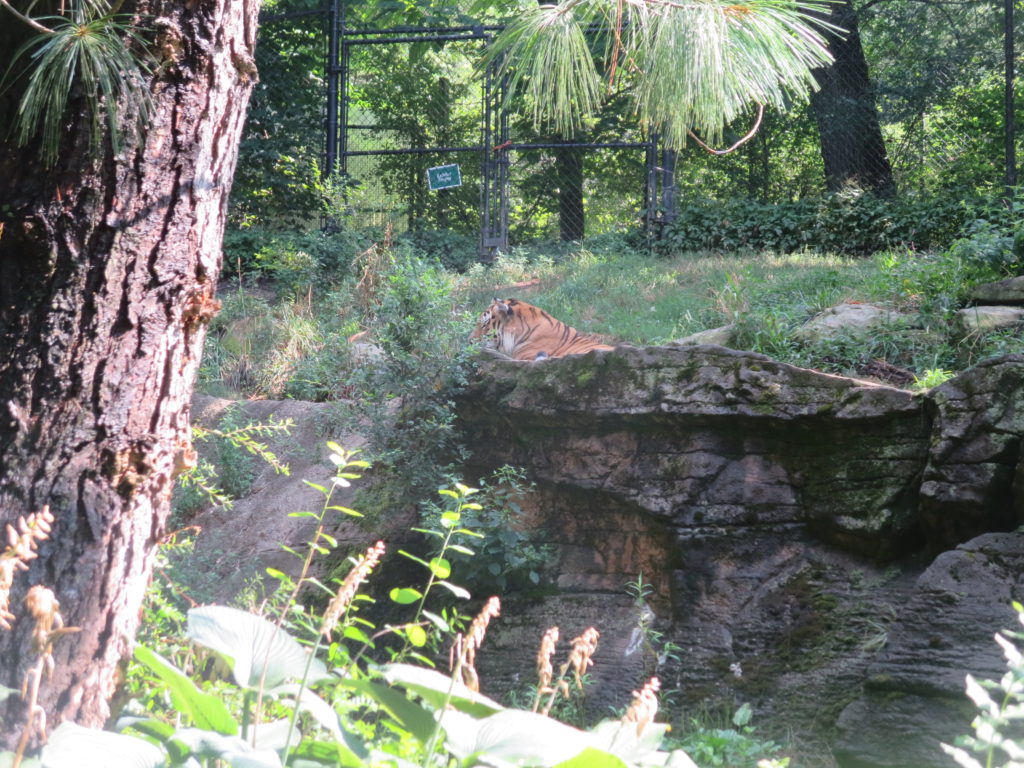 The color of the flamingos was stunning, this picture does not do it justice:
We got to see the rhino roll in mud to cool down. If you look closely, you can see the bottom half is wet from the mud:
We got to watch this as we ate lunch:
Cooling off in the misters: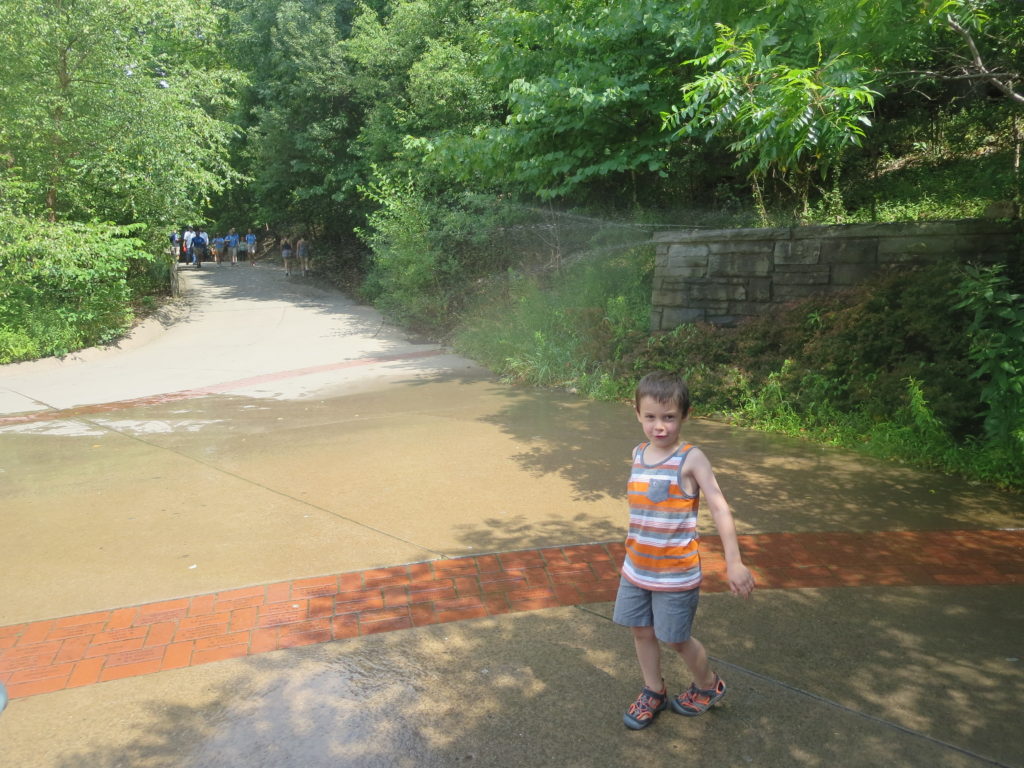 These fish stuck up out of the sand:
Looking down into the rainforest part of the aquarium: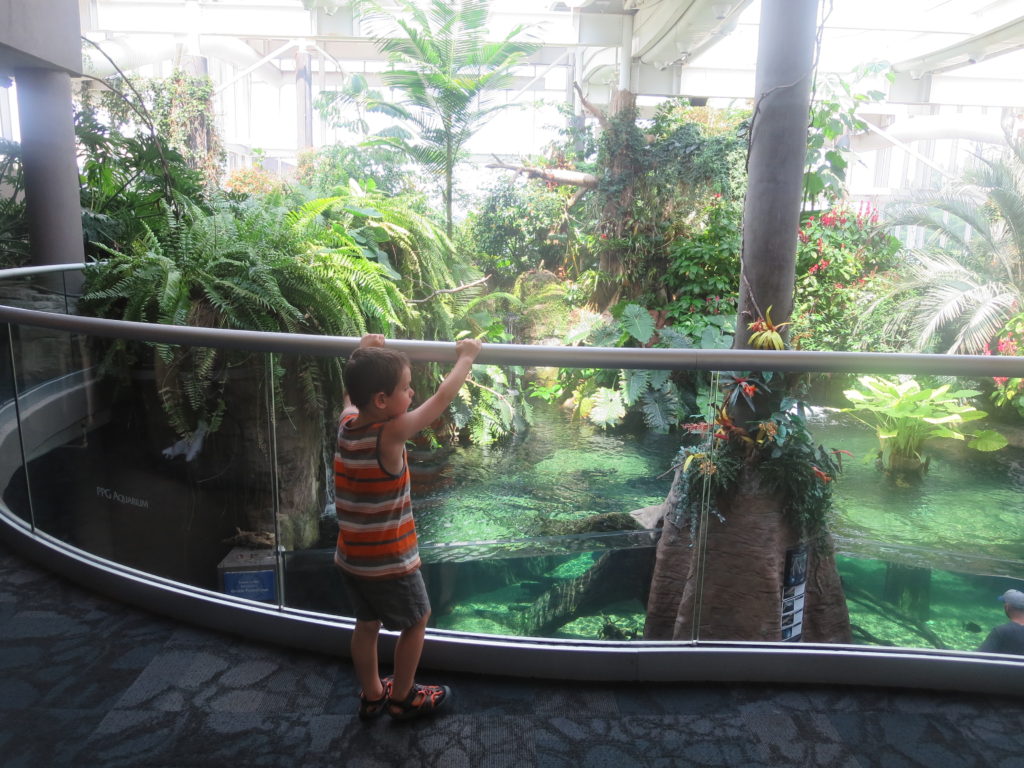 There was a please touch stingray exhibit and the children could go in this tunnel under the water to a special kids only please touch area:
Nolan is in a polar bear transportation device that is used to transport polar bears when they wander too far from where they are supposed to be:
We got to hear the end of an educational talk on sea lions. I learned a lot and the kids enjoyed watching the 3 sea lions do tricks for fish: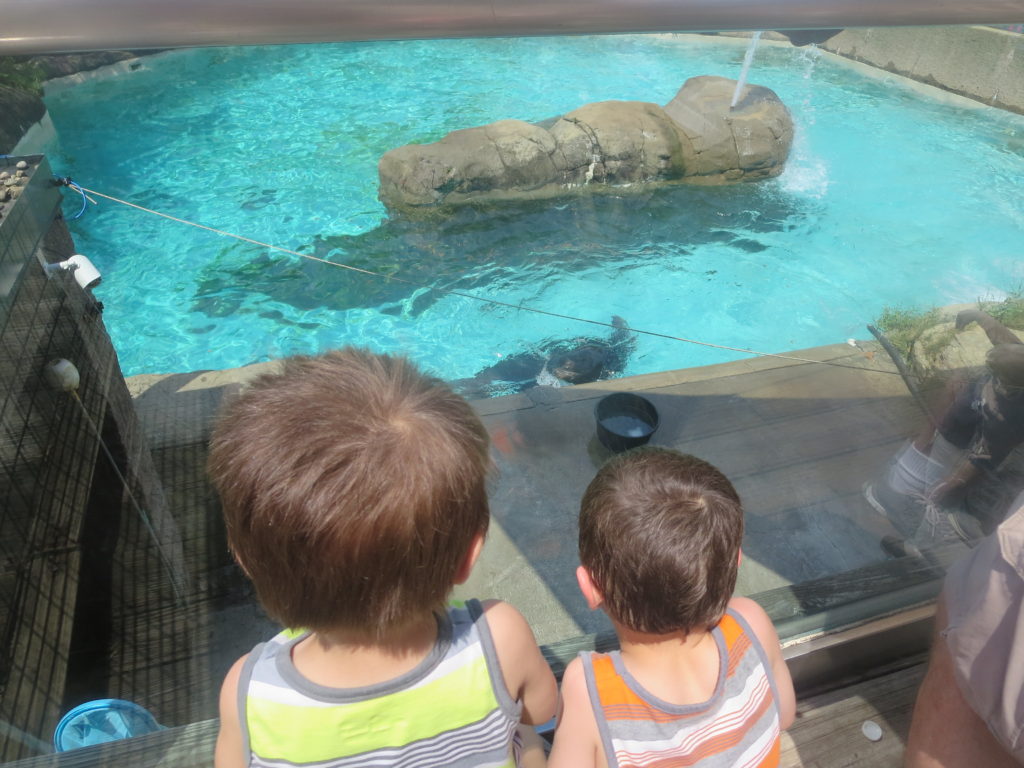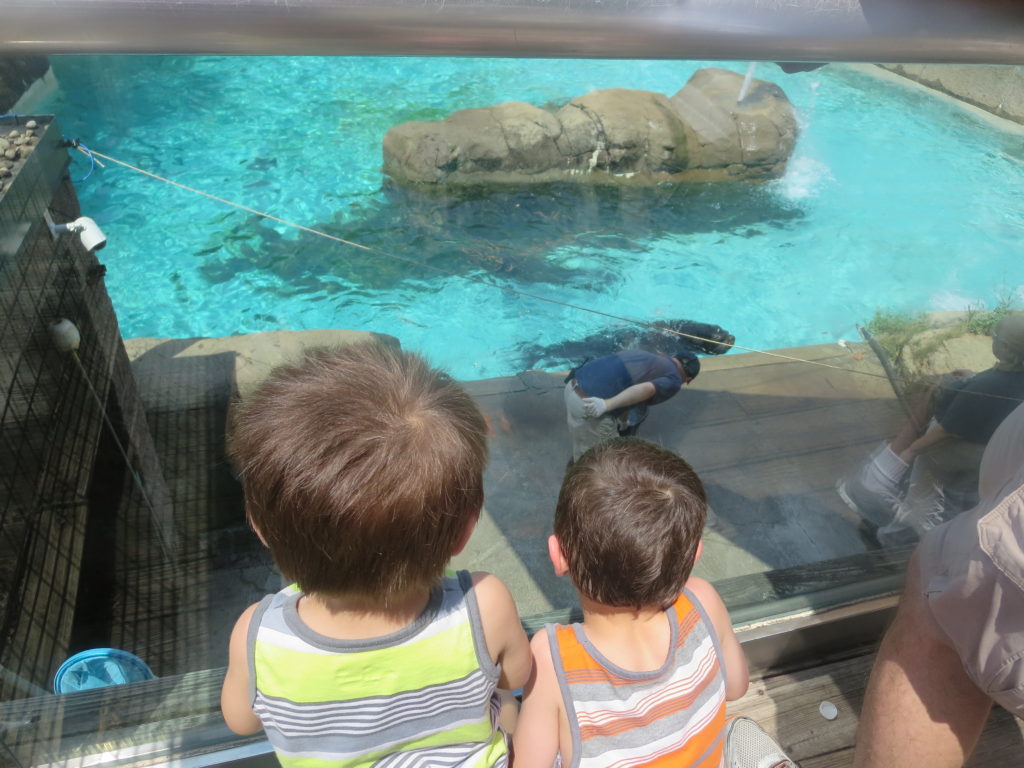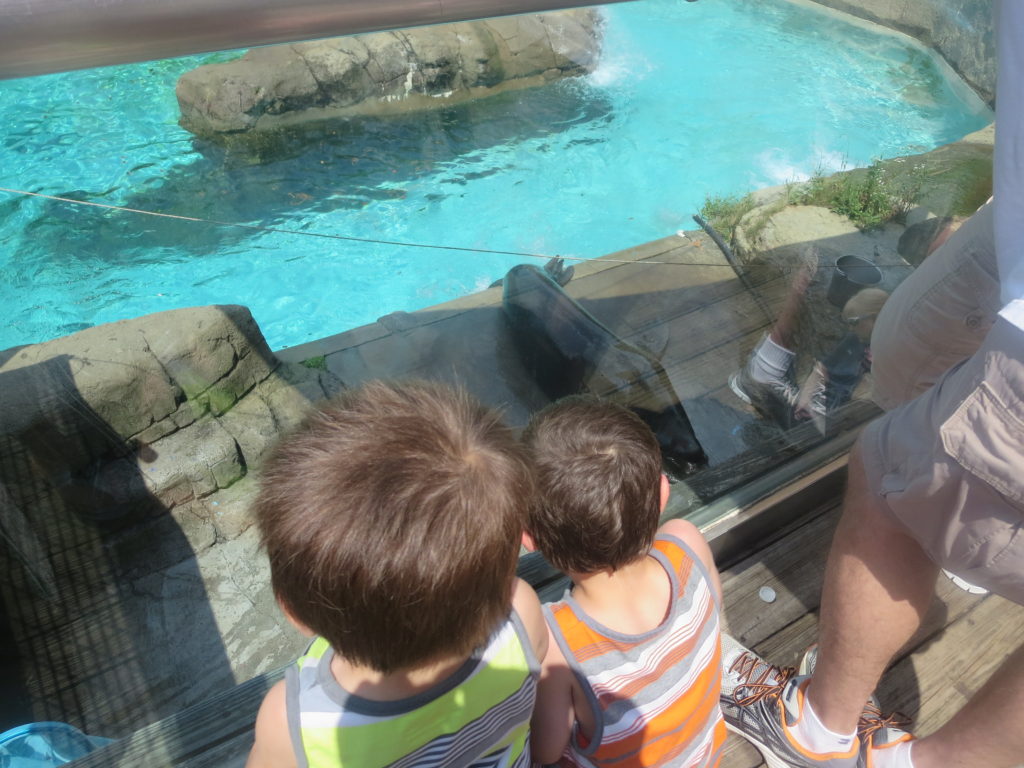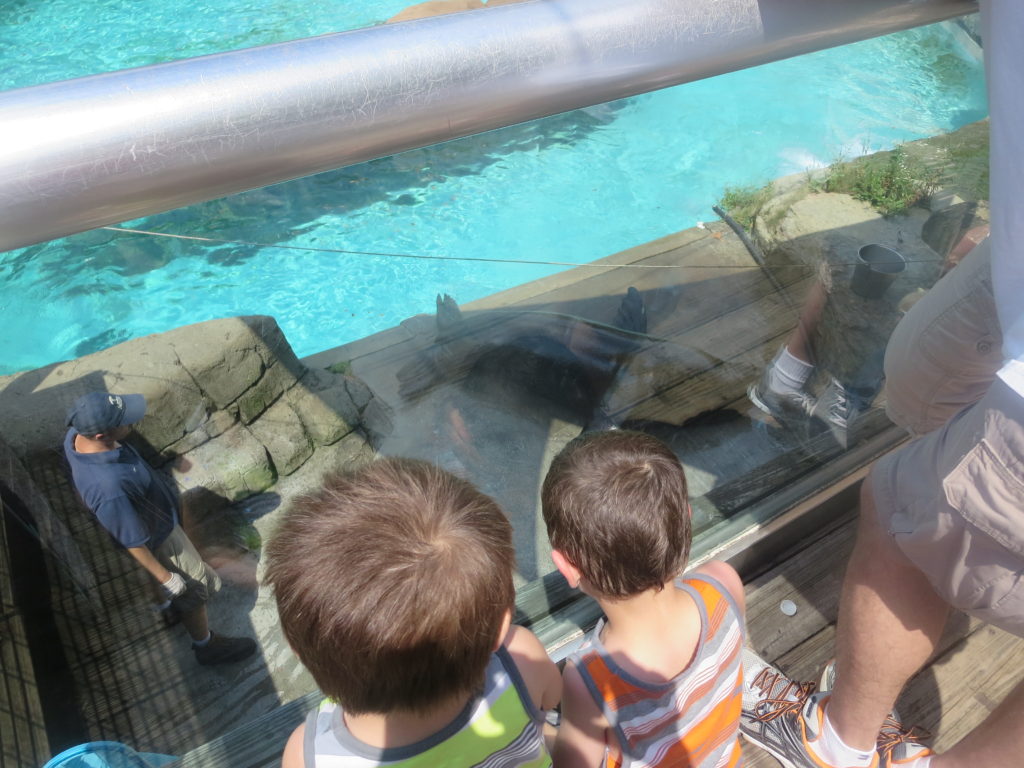 The otter slide in "Kids Kingdom". There were 2 other otter slides, but Nolan wasn't tall enough to go down them.
We were this far away from this deer: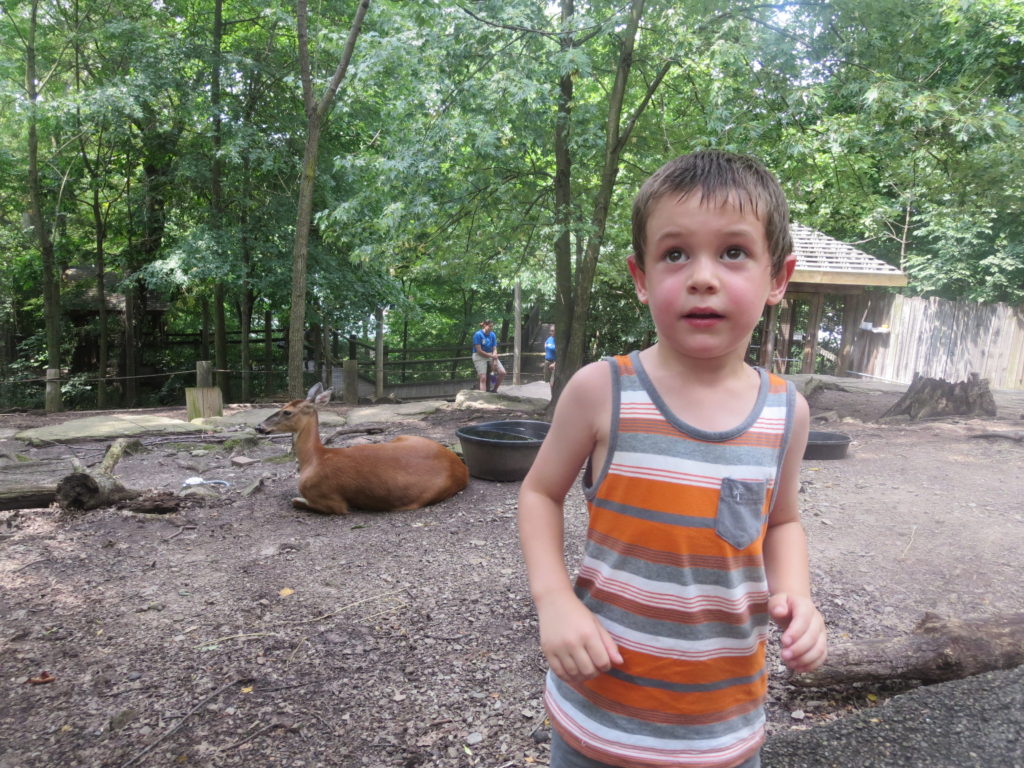 We got to walk close to kangaroos as well, but they were all far away from us in the shade: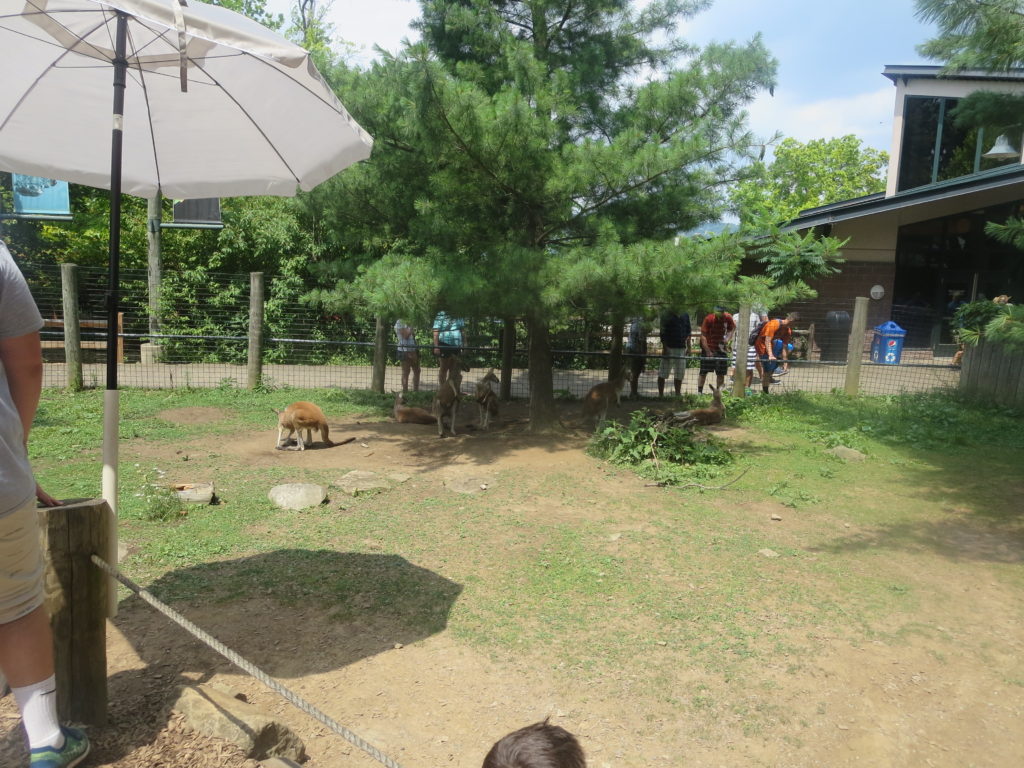 Nolan loved playing in this meerkat viewing tunnel:
We got to see Spencer's favorites, goats, right before we left: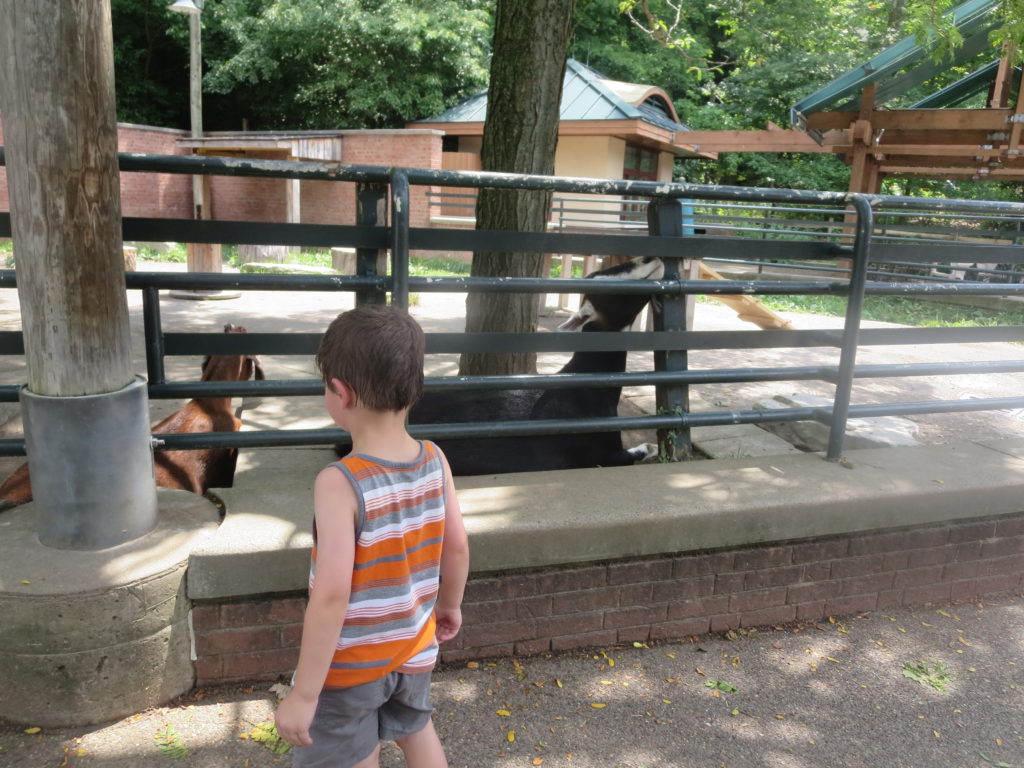 July 25