September 10 – Patton Township Safety Fair
I mustered up enough strength to go to the Safety Fair in the Target parking lot. It was crowded and hot, but the boys had a blast.
Nolan got to spray the hose from a fire truck and hit a car that was damaged in an accident.
We got word that the MediVac was going to land in Kohl's parking lot, so we waited for it to land and then the boys got to go inside. I was surprised how small it was inside!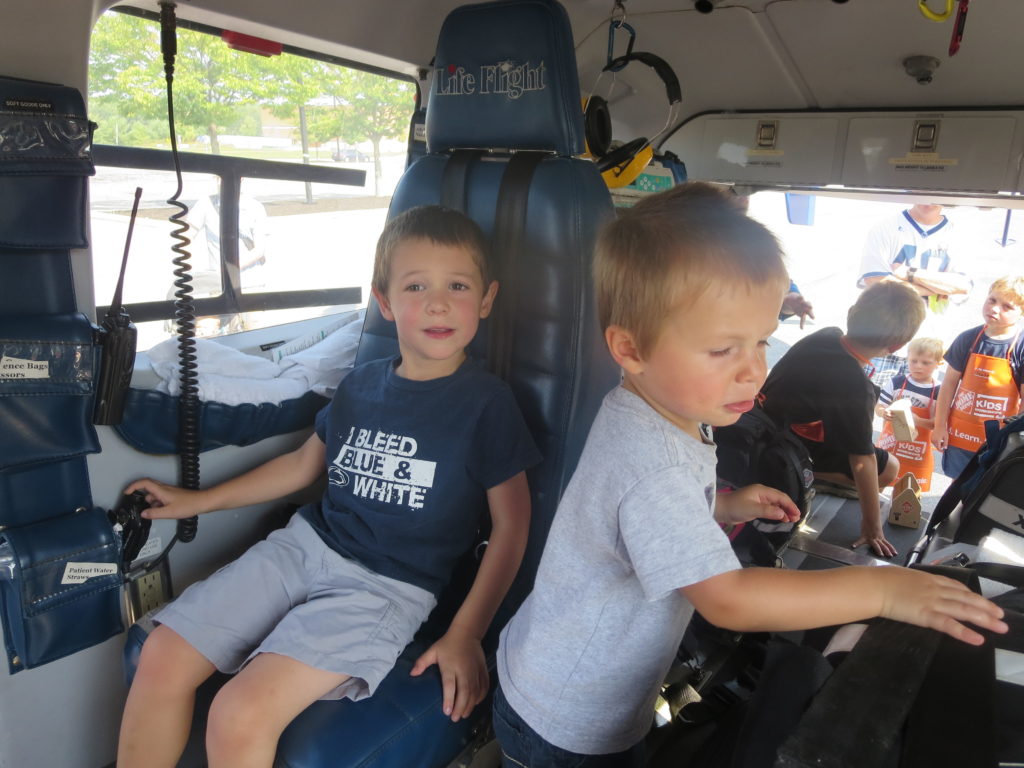 We ran into Axel and his sister and she told us that the barn she used to ride for was offering pony rides. Both boys rode the ponies and had the time of their lives. Nolan acted all proud and grown-up while Spencer didn't hold on and screamed happily.
They got to take the Spring Township police Power Wheels for a spin.
The Elk mascot from the Elk's Club was there taking pictures and Nolan ran right up to him and gave him a hug.
September 11 – Sunday Dinner at Babi's and Grandpa's
September 14 – Making Our Own Pizza for Dinner
September 20 – Spencer's 2nd Birthday!
Spencer was not interested in opening his gifts, but Nolan was more than happy to help him open them. Because I wasn't feeling well from morning sickness, I bought him an ice cream cake instead of making one. He insisted we use the red candle when we sang to him.
Last pictures as a 1 year old:
September 24 – Spencer's 2nd Birthday Party
Mimi, Pop, Uncle Brad, Aunt Megan, Mia, Babi, and Grandpa came to celebrate with us. We had beautiful weather and were able to celebrate inside and outside.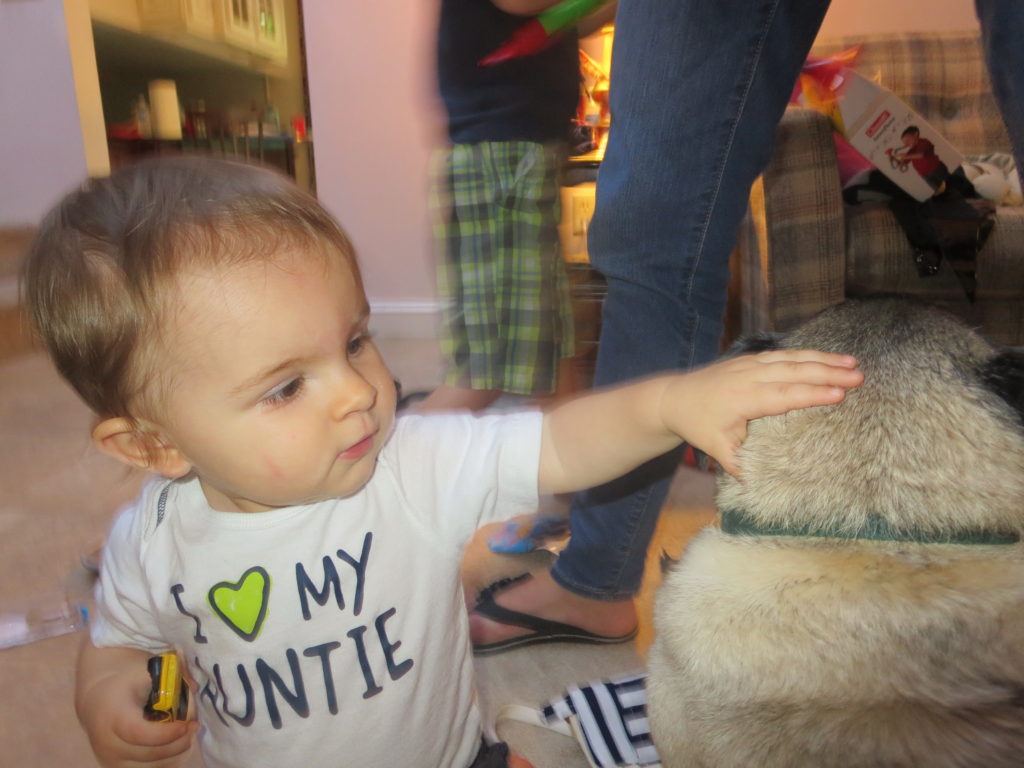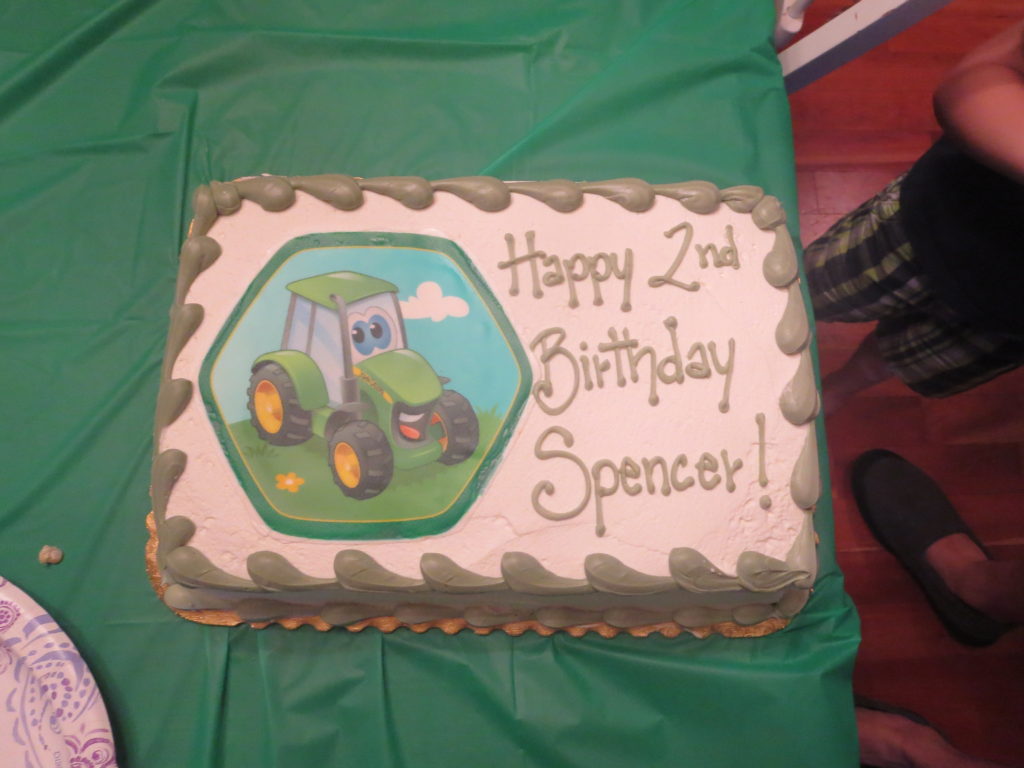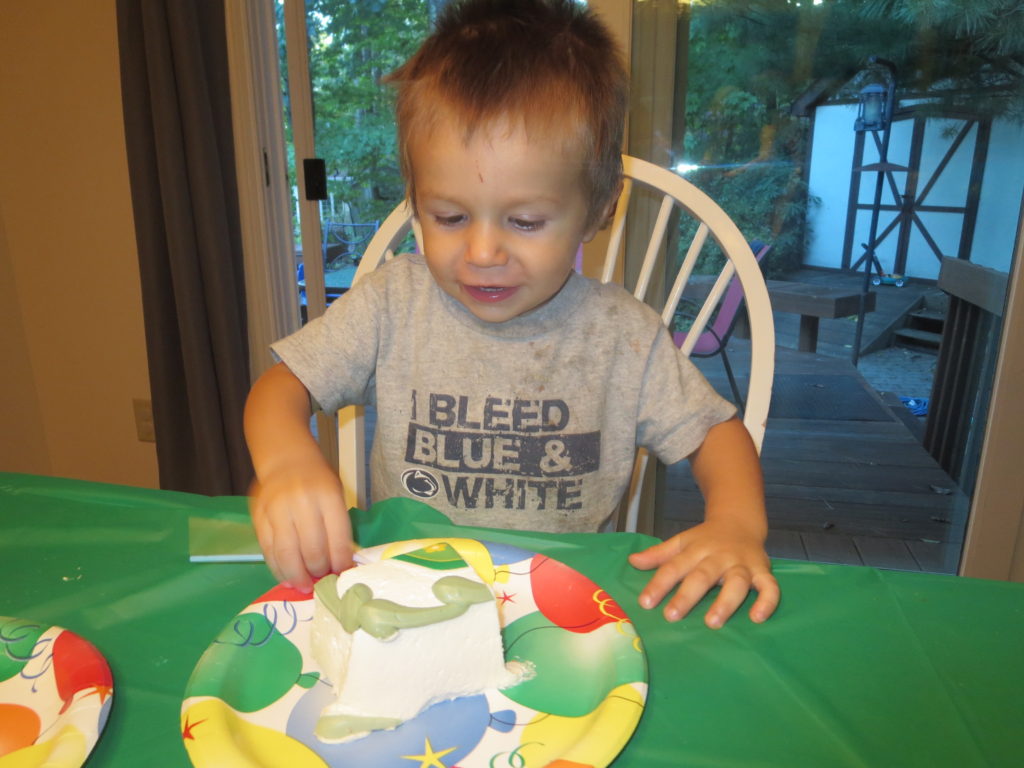 September 29 – Popsicles on the Steps