November 6 – Leaves
November 15 – Cuddle Time
November 20 – First Snow
Funny how the weather changes so drastically. We were just outside a few days ago without jackets on and now we are playing in the snow. Although there wasn't much snow, we still enjoyed sledding in it and eating it!
November 24 – Thanksgiving in State College
Since Pop was still recovering from his surgery, we decided to skip the quick trip to Easton, stay in State College, and spend our last Thanksgiving in State College here. Ryan, Nikki, Channing, Avery, Uncle Mark, Andrea, and Kyler all traveled to State College, so it was very nice to see all of that family.
On Wednesday, Ryan and his family came to our house for a play date. We then all went to Jana's for dinner where Lynne, Robert, and Mark met us for pizza.
On Thanksgiving Day, we got catered food from Harrison's and it was delicious. The boys actually ate some turkey and Nolan enjoyed the bitter cranberry sauce.
On Friday, we went to Jana's again for leftovers which were even more delicious than the previous day.
Ryan got some great pictures of the family with Grandpa King's old camera.
Kid table:
Nolan took some great pictures with my camera: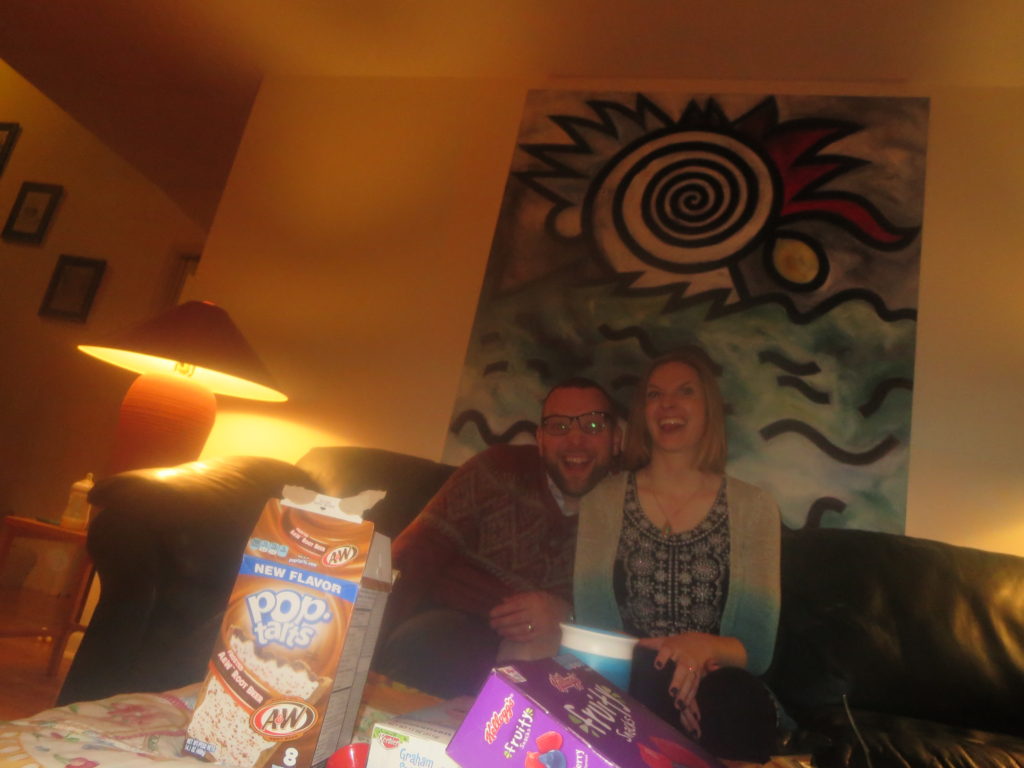 November 28 – Christmas Tree at Tannenbaum Farms
It was definitely much colder this year than last year! We debated going on Wednesday instead of Monday because it was going to be about 15 degrees warmer, but I'm glad we didn't because it was pouring all day and the ground was muddy and soggy. The boys would have been a mess!
The Fraiser Fir were in a different spot this year, up by the house, which was nice to see. We were looking for a big tree since we knew this would be the last year in this house with high ceilings. They had lots of beautiful, large trees and Nevin ended up finding the one we cut down. The tree did not fit in our stand, so I ran to Target to buy a new one. However, 2 days later, the tree, fully decorated, fell over right as we were getting the kids ready for bed. Many glass ornaments shattered and there were ornaments, glass, and pine needles everywhere. Needless to say, the boys cried and got to bed very late that night. We ended up putting the tree in the corner until we could solve the problem the next day. Nevin ended up going back to Tannenbaum to get a spike tree stand (basically my fault for not letting him get on while we were there on Monday) and we were able to easily put it in the stand and (knock on wood), it's been standing ever since.